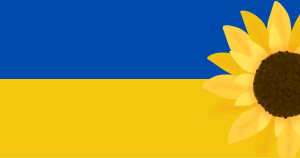 On this page is where you will find all kinds of information and support . (This page is currently being updated on a daily basis – Please keep checking for updates) 
HOMES FOR UKRAINE 
UK individuals, charities, community groups and businesses have been supporting Ukrainians fleeing the war through the government's Homes for Ukraine scheme.  
Here in Teignbridge, CVS are coordinating the support for guests and hosts who are part of this programme. This is provided by two dedicated CVS support workers, a dedicated Citizens Advice support worker and a number of support groups throughout the district. 
---
Support Groups & Events                                                                                     
Teignbridge-wide Drop-in Support and Advice Session – Every Tuesday, 12pm – 3pm at the Courtenay Centre, Kingsteignton Road, Newton Abbot TQ12 2QA.  
CVS Homes for Ukraine support (Jane Weir and Ali Evans) and Citizens Advice Homes for Ukraine support (Rebecca Bright) will be on hand to answer questions and give advice to Hosts and Guests. We can also request the Teignbridge District Council Homes for Ukraine caseworker to attend to offer advice and support when required. Volunteer translators will be available too.   
A number of support groups have been set-up around the district and funded through the Homes for Ukraine programme. They provide a chance to meet up for Ukrainian Guests and Host Families, to learn what more is going on and available and offer information and support. Please contact them or call in to meet others and find answers to your questions! 
Newton Abbot 
Dawlish 
Exminster 
Teignmouth 
---
Support & Advice 
CVS Homes for Ukraine Support Workers 
General Advice and Support  – We have a dedicated email address and phone number for the Homes for Ukraine Programme wrap around support; this is available for Hosts and Guests 
You can contact us: cvsteignbridge@gmail.com  Jane – 07918 205356  
  If you would like 1:1 support with training, employment and/or work skills, please contact ali@teigncvs.org.uk   Mobile: 07776 845030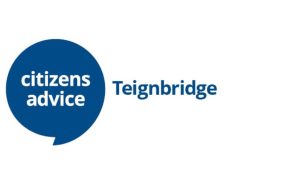 Citizens Advice Homes for Ukraine Support Worker 
Citizens Advice Teignbridge  
Teignbridge Citizens Advice Ukraine Referral Form: 
English and Ukrainian (Українська):  Please click here 
Phone – 01626 326121. 
Email –  ukr@citizensadviceteignbridge.org.uk 
---
Arrival administration 
CLICK HERE  for information on what needs to be done in the first few weeks after guests have arrived 
---
Learning English 
There are a number of activities to support Guests in learning English; some of these are more formal, some are conversational. 
Please CLICK HERE  for more information about classes in your area. 
---
Support for Families  
Home-Start Teignbridge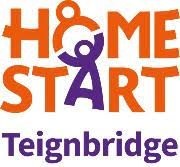 has offered support, friendship and practical assistance to local families (usually with young children 5yrs and younger) for over 30 years. We respect the dignity, identity and beliefs of each individual, reassuring parents that difficulties bringing up children are not unusual and encouraging enjoyment in family life. 
Our trained volunteers work with individual families to encourage parents' strengths and emotional well-being for the ultimate benefit of their children.  These volunteers also encourage families to widen their network of relationships and to use effectively the support and services available within the community. 
We also run a small family group at Abbotsbury Church in Newton Abbot, term times only, last session 17th July, starts again 11th September.   Additionally, we run a group for parents with young children that meets at Stover park on Tuesday mornings from 10 – 12. Please book for either of these details below: 
If you would like more information or to talk about your support, please contact: Denise Ratcliffe at office@homestart-teignbridge.org.uk or call or text 07837 946069.      
 For more information about Home start Teignbridge click Here  
Early Help 
Early Help is the extra support your family can get if you need it. It may be that you want to prevent a problem, or change things for your family before the problem becomes more serious. 
Early Help – Devon Children and Families Partnership  
Ukrainian support helpline    
The support offered includes therapy with a qualified psychotherapist, advice on a range of issues including employment and accessing health services, and practical support such as providing toys and digital devices.  
Find out more Here.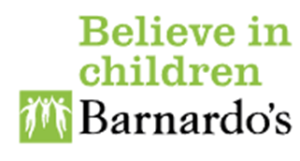 ---
Cost of Living  
Please follow the link if you need financial advice and help during the Cost-of-Living Crisis: 
Cost of living leaflet in Ukrainian                                 Cost of living leaflet English 
You can find more Cost Of Living Support around Teignbridge HERE 
---
Housing 
General Information 
Opora have some useful Rental information Here 
Teignbridge Homes For Ukraine Housing Support 
Teignbridge CVS have been working on a number of leaflets to help support families and individuals moving into temporary accommodation or who are new to the area and may need some support. 
You can find the leaflet for the Newton Abbot Area HERE  
You can find the leaflet for Dawlish HERE