Enhancing lives in South Devon
The Wellbeing Partnership brings together five key providers of voluntary sector health and social care working across South Devon.
Building trusted, connected, person-centred relationships, with health and wellbeing at the heart
Nurturing people to help them live independently and create value in their own lives, encouraging personal goals and positive, realistic changes
Embedding long-term support in local communities, where local people are helping each other, reducing dependence and supporting the healthcare system
Members of the Partnership offer broad and relevant experience, capacity and capability; partners have been providing services for up to 31 years (99 years collectively), support 577 trained volunteers to deliver community services and activities and have an existing client base of 5,788 people
Our Outcomes
What our Partnership brings to the communities of Southern Devon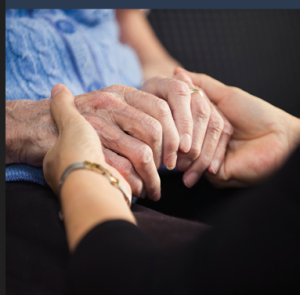 Our core outcomes for both the people and providers in Southern Devon are:
Improved health and wellbeing
Improved experience of care and support
Reduced cost of care and support
We also evidence additional outcomes:
   Trusted, connected person-centered relationships with health and wellbeing at the heart.
   Long-term support is embedded in local communities where local people support each other.
   Increased number of people active in volunteering in local communities
   Whole system change that recognizes the role and benefits of the voluntary sector.
Accreditation and Awards
Accreditation and Awards held by members include:
The Queens Award for Voluntary Service
Blue Shield Award
IIP Gold Standard
Torbay and South Devon Quality Mark
Impact Hub South West Award
In addition, Partners have experience of and expertise in engaging in the delivery of new health and social care initiatives including IPC, PACTeams and Frailty Hubs.
Programme Delivery
The Wellbeing Partnership delivers a number of programmes under contract to Torbay and South Devon NHS Foundation Trust and Devon County Council; these include:
The Torbay and South Devon Wellbeing Programme, in partnership with Age UK Torbay and Brixham Does Care
Home from Hospital
Supporting patients, their carers and wider families on leaving hospital with practical solutions, connections to services and advice and information
Wellbeing to support End of Life and Wellbeing to support Dementia
Working with people facing end of life or living with memory loss or dementia and their carers and wider families to support them to achieve 'what matters to them' and 'what would improve their lives'
Partnership Working
Enabling multi-disciplinary working with representatives at multi-agency referral meetings and planning sessions to reduce the impact on statutory services and provide an alternative offer to people, patients and carers
Why might you work with The Wellbeing Partnership?
Bringing together 5 key voluntary sector providers of health and social care in Southern Devon, the Wellbeing Partnership has unique benefits:
Provision of voluntary sector intervention at all existing MDTs resulting in existing relationships with statutory providers including hospital and community matrons, GPs OTs, Health Visitors, Social Care Teams, CHMTs and more
Locally based and locally managed, Partnership members are able to draw on their local intelligence and encourage local solutions where gaps are identified
Well-formed relationships with the local independent sector enabling safe signposting to the independent sector including traditional care providers but also local tradesmen, local independent activity providers and individuals within the community able to offer support
People supported by the Wellbeing Partnership are able to access services and support long after initial intervention where needed; where there is a 'dip' in health and wellbeing, people can reactivate support for short- or long-term periods from a trusted provider
The Partnership is 'ready to go'; there is a strong, skilled staff and volunteer base in place for whom this way of working is not new
The Wellbeing Partnership delivers a range of services as a part of its core service offer; these include neighbourhood friend/befriending services, social activities, nutrition/lunch clubs, exercise and movement sessions, dementia services, carer support and benefits and income generation advice and support
Experience in working with statutory service providers in the delivery of new ideas, test and learn pilot programmes
Where do we work?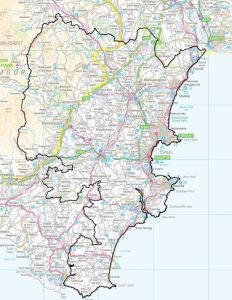 The footprint of the Wellbeing Partnership maps onto that of the NHS Foundation Trust in South Devon and is linked into locality Multi-Disciplinary Teams (MDTs) and local Health and Wellbeing Networks.
The Partnership is supported and administered by Teignbridge CVS.
To find out how we can support your work please contact any of the partners