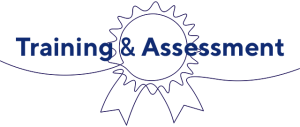 City & Guilds Level 2 Award in
Fuel Debt Advice in the Community
6281-16
Funded places available
Delivered across three webinars this course aims to provide an understanding of the causes of fuel debt, issues householders may face with meters, fuel statements, payment and tariff options. It also considers consumers, private landlords and fuel suppliers obligations, as well as complaints procedures and support available for low-income and vulnerable households
Course audience    The course is designed for frontline staff working with low-income and vulnerable households who may be in fuel debt or at risk from fuel debt.
Course objectives
• causes of and identify solutions for fuel debt
• customer and supplier responsibilities
• how to read meters, fuel statements and rectify common billing errors
• supplier's customer service processes and complaints procedures
• tariff and payment options, Warm Home Discount Scheme, grants and other forms of assistance – including trusts and hardship funds
Course content
• The causes of fuel debt
• Electricity, gas meters and recording consumption
• Consumer and fuel supplier's rights and responsibilities
• Tariff and payment options
• Fuel statements
• Common billing errors
• Definitions of vulnerability used by the energy industry
• Contacting the supplier and complaints procedures
• Switching
• Help available to low-income and vulnerable families – including Priority Services Register, Warm Home Discount Scheme, trust and hardship funds
Duration
3 X half-day (2.5 hour) webinars followed by an open book assessment. Learners must attend all three webinars to complete the course and go on to the take the exam.
How will the webinar work
The course will be split across three webinars delivered live via Zoom (video conferencing facility) by our expert tutors to small groups to ensure a good level of interaction and support for learners. Participants will require a device with a camera and sound.
Assessment
To gain a Level 2 City & Guilds qualification an option assessment is now available. This consists of an open book exam which will take a maximum of three hours to complete. Candidates are encouraged to use their course hand-outs to help complete the exam.
Webinar dates
The full course consists of three webinars, learners must attend all three sessions to complete the course and take the exam.
New course dates are as follows:
13, 14 & 15 September (England) – 9:30-12:00
3, 4 & 5 October (England) – 13:30-16:00
25, 26 & 27 October (Wales) – 9:30-12:00
8, 9 & 10 November (Wales) – 9:30-12:00
Learners will be asked to join the webinar 15 minutes prior to the start time in order to register.
Fees
Funded places are available to non-commercial organisations in England and Wales. Learners must also be frontline staff and volunteers that regularly encounter those in or at risk of fuel poverty – i.e. essentially those on a low income / in a vulnerable situation and who are struggling to manage their household bills?
For those not eligible for a funded places, fees are as follows:
NEA Members Non Members
Not for profit organisations    £290 + VAT      £330 +VAT
Commercial organisations     £340 + VAT       £380 + VAT
More Information:  Fuel Debt Advice – National Energy Action (NEA)